Closed Circuit TV
Many CCTV installations produce low-resolution images, which make it impossible to identify the perpetrator in the event of an incident.
By contrast, our expertise ensures you receive high quality pictures under the most demanding conditions.
We supply and install high-quality, high-definition equipment from leading manufacturers including HIK Vision, Panasonic, IC Realtime and Silent Witness. Our range incorporates the latest high-definition formats and day/night technology, privacy domes, number plate and facial recognition.
We can integrate CCTV with access control, computer and television networks, intruder alarms, and fire alarm systems.
CCTV experience
We have installed CCTV systems in a variety of residential, commercial and industrial premises. In addition to high-profile institutions such as the Natural History Museum and the De Beers Diamond Collection, we have worked with more than 2,500 retail customers including bars, restaurants and clubs.
Installations to suit your needs

We installed vandal-resistant dome cameras for this property in Dulwich to replace the previous mini bullet cameras which were not of suitable quality and had been vandalised.

Camera colour is your choice – our clients here have particularly requested black models to complement their surroundings. Installation is always smart and discreet.
Featured projects
Cameras
We supply the latest generation of fixed lens and Pan-Tilt-Zoom (PTZ) cameras. When used with a suitable controller, PTZ domes can pan across the entire 360-degree range, while tilt and zoom functions enable a specific subject to be viewed in detail.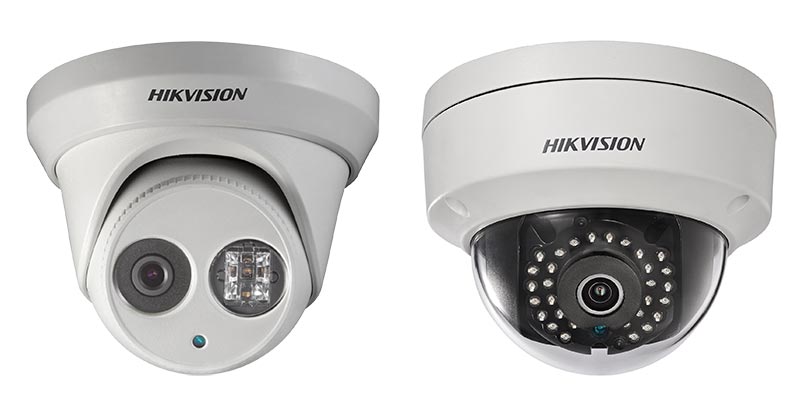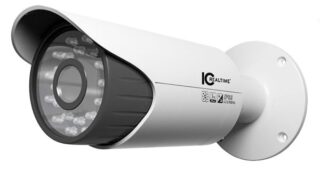 Display Monitors
We provide a monitor size to suit the application. Our range of CCTV monitors exceeds the latest quality standards. To view a number of areas at once, multiple images can be viewed at the same time via the split-screen feature.
Recording and Storage
With CAI Vision, you benefit from the most advanced digital CCTV technology. These systems record constantly onto hard disk drives specifically designed for the CCTV industry, allowing you to instantly retrieve images and manage the data storage.

High-definition digital video
High-definition digital video recording has numerous benefits over older analogue systems::
Digital images are much higher quality than analogue
Ability to instantly search by date, time, or event
Store months of footage to suit hard drive size
Remotely view multiple locations from anywhere in the world using your PC, laptop, tablet or smartphone
Automatically overwrites the oldest video footage
Flexible configurations and settings
Record video off-premises to a remote server
Multiple levels of user security

Remote Access
High-speed Internet access means you can control cameras and view live or recorded images and from virtually anywhere in the world. Not only is this an excellent security device, it is also an invaluable management tool – you can keep track of your business whilst away from it.
Remote Monitoring
CCTV effectiveness is taken to a new level with remote video monitoring. Your CCTV system can be linked to a remote monitoring centre and an operator can instantly review images, assess what is happening and determine what action to take. It also provides extra protection in the event of an off-site recording being required.
Data Protection Act
The 1998 Data Protection Act has implications for CCTV systems and operators, particularly with regard to the use of video recording and storage. CAI Vision can provide everything you need to comply, and help to ensure that your system is being operated in accordance with this and other legislation, such as the 1998 Human Rights Act.
Specialist Applications
Number Plate / Facial Recognition
CCTV cameras can be used in conjunction with specialist software to provide reliable vehicle and facial identification. Applications include shopping centres, offices, car parks, access control, tollbooths, airports, hotels and private estates. CAI Vision can supply the complete system, and you can trust our expertise to ensure reliability 24 hours a day.
Maintenance
Regular maintenance is essential for all CCTV systems. We employ a dedicated, highly qualified team of installation and service engineers to provide scheduled and emergency servicing and maintenance.
Still deciding? Read our Why Us page.