Want the best and most convenient in Smart Home Automation, Audio-Visual or Security Systems? Looking for an expert one-stop installation service with system design? Based in London or the south of England?
Scroll down to see why discerning home owners choose CAI Vision.
What's the latest?
Our most popular lifestyle technologies include
The Complete Smart Home Solution
Uniquely we don't just design and commission your new systems, we also install them and provide long-term maintenance from our dedicated team. Most of all, this makes your life easier as you only have one contractor to deal with.
Experience, expertise and the latest technologies
We've been at the forefront of systems design since 1973, so you benefit from all the skill, knowledge and experience we've accrued throughout over 40 years in the industry.
For more information please see our Why Us page, then our Projects page for some of the results we've achieved.
Showroom demos
Visit our show home and partner facilities to experience a range of automation systems and see how these will make your home smarter.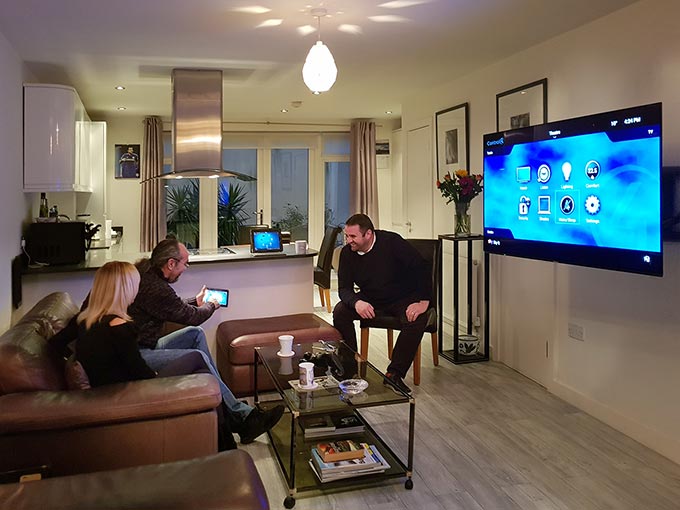 Finance? Talk to us
CAI Vision Systems Ltd is approved by the FCA (Financial Conduct Authority) to offer finance for all or part of your home installation project.

In the Trade?
For both new-build and refurbishment projects, we partner with architects and interior designers as well as house builders and self-builders, M&E consultants and contractors.
Senior Engineer vacancy
CAI Vision currently has an opportunity for an ambitious Senior Engineer/Project manager. For more details, see our Vacancies page.