Automated Lighting
With automated lighting, you have the power to create limitless different moods within your home, with additional architectural lighting control to illuminate the exterior.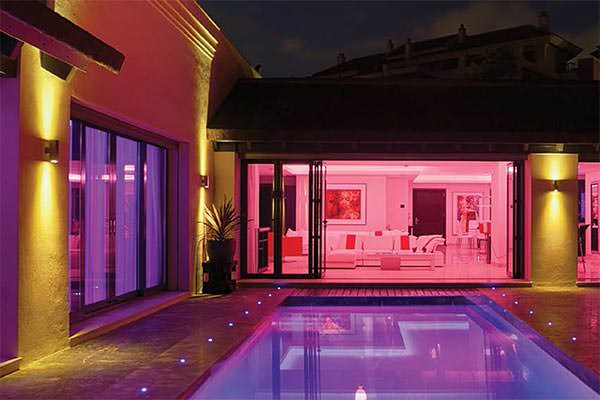 Each system is designed bespoke, according to your requirements.
Simple switch plates feature illuminated buttons engraved with your chosen selection, making the system even easier to use than conventional lighting.
If you wish to change the pre-sets in future, we can re-program your control system remotely, saving both time and cost.
Feature-rich
Choose from all these additional features:
Home function
Switches on pre-defined lighting at pre-set levels when you return to your property, for convenience, comfort and security.
Away function
Simulates occupancy while you are away on business or holiday, to increase the security of your home.
Security system integration
To further enhance the security of your home, integrate the lighting control with your alarm system. If your alarm system is triggered by an intruder, the lighting will automatically be turned onto 'whole house' mode.
Pathway function
You can control multiple circuits from one button press; for example, low level lighting a pathway from a bedroom through a kitchen to a final destination.
Control system integration
If required, your lighting system can be controlled remotely by integrating it with one of the control systems we provide.
Window treatment
To control your curtains and blinds, we can integrate 'window treatment' into your Automated Lighting system.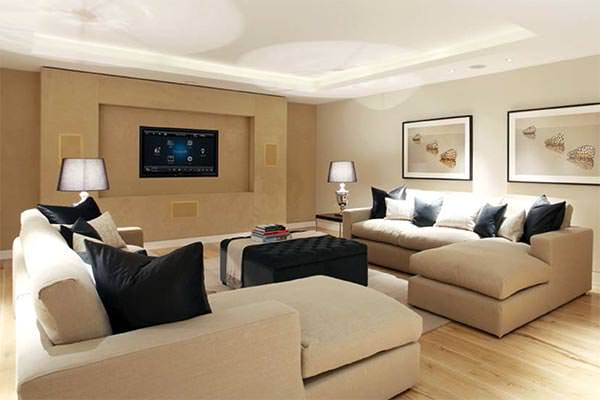 Save energy
It has become crucially important that we safeguard the world's resources, with new building regulations in place to enforce energy-saving measures.
Automated lighting controls from Dynalite, Lutron and Control4 provide genuine eco benefits by running your lighting at reduced levels, so lowering your energy consumption and extending lamp life.
If you wish, we can use approved low energy lamps throughout the system.
Still deciding? Read our Why Us page.