Audio & Video Door Entry
Need a door entry system to verify a person's identity prior to access being granted?
We have vast experience in the design and configuration of access control and door entry systems for both domestic and commercial use on large and small sites, including local authorities, developers and main contractors.

Three types of door entry system
Your door entry system can incorporate audio-visual or audio only communication, plus the option of Electronic Access Control.
Audio Systems enable voice communication to verify an individual's identity.
Audio-Visual Systems enable visual and voice identification. Such systems can produce monochrome or colour images with sound, from one or more cameras. These images can be recorded if required.
Electronic Access Control (EAC) can be added to all the door entry systems to allow authorised access.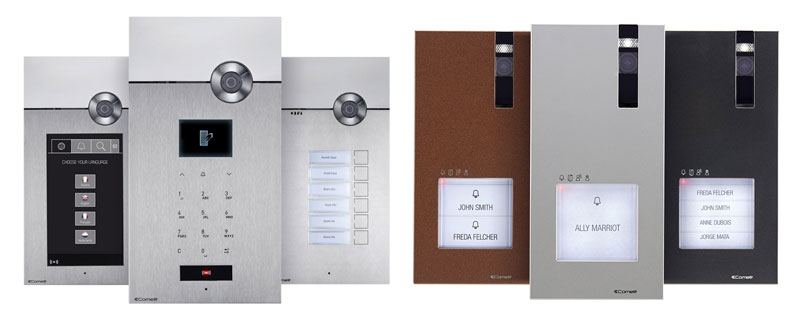 Smart video doorbell
First impressions are important, even at the front door. This smarter doorbell is available in beautiful black and nickel finishes for a luxurious appearance. Crisp, natural two-way audio and high-definition video quality provide user-friendly communication.
It's entirely customisable, transforming the doorbell's role in the smart home to deliver the experience homeowners want. View and greet guests, turn on the lights and unlock the door. Even accept deliveries when you are away. The wide range of controls help keep your home safer and more secure than ever before.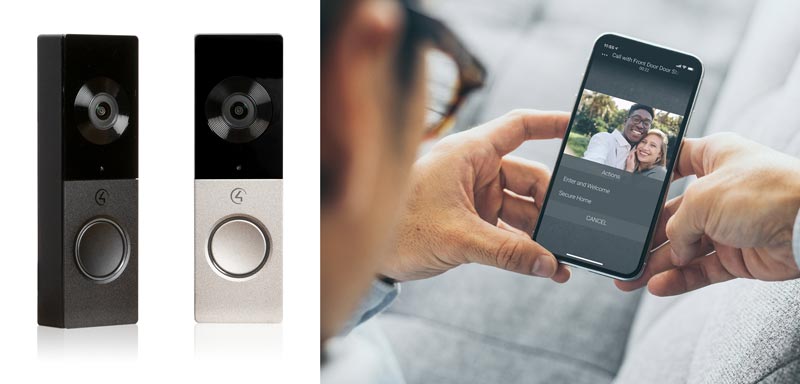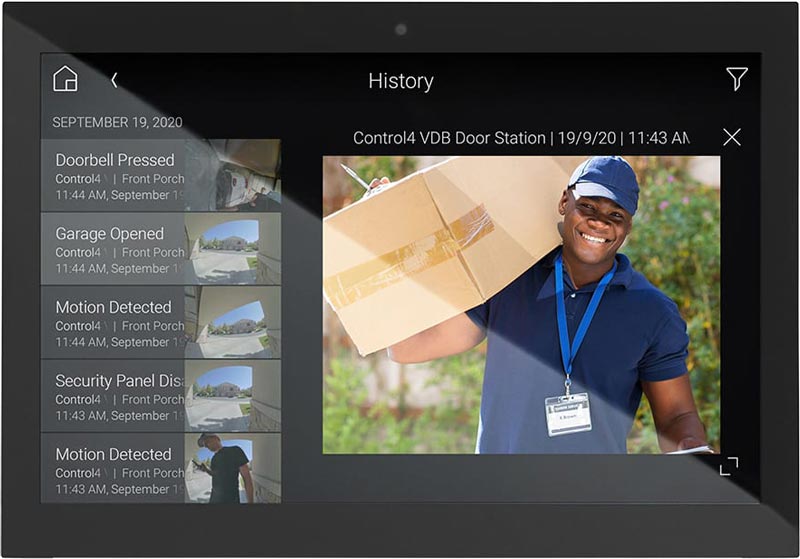 Answer from anywhere, control from everywhere. Easily access from your mobile device, or a large, high-resolution screen lets you see who's at the door from across the room. It combines security and automation to a level that's never been done before.
Whatever you choose, you can rest assured that we only use quality components from manufacturers such as Comelit, BPT, Stanley Security, Entrotec, ISM, Ensign and Control4.

Still deciding? Read our Why Us page.