Audio & Video Door Entry
Need a door entry system to verify a person's identity prior to access being granted?
We have vast experience in the design and configuration of access control and door entry systems for both domestic and commercial use on large and small sites, including local authorities, developers and main contractors.

Three types of door entry system
Your door entry system can incorporate audio-visual or audio only communication, plus the option of Electronic Access Control.
Audio Systems enable voice communication to verify an individual's identity.
Audio-Visual Systems enable visual and voice identification. Such systems can produce monochrome or colour images with sound, from one or more cameras. These images can be recorded if required.
Electronic Access Control (EAC) can be added to all the door entry systems to allow authorised access.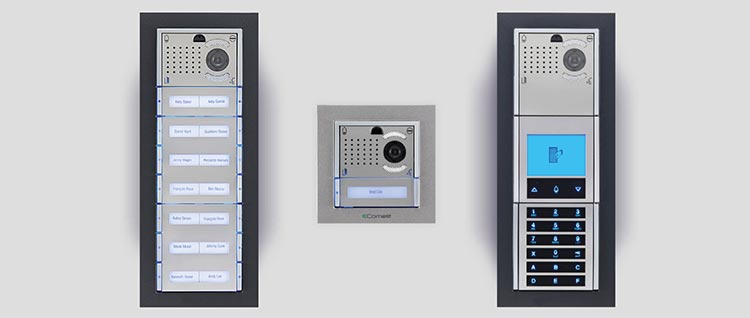 Whatever you choose, you can rest assured that we only use quality components from manufacturers such as Comelit, BPT, Stanley Security, Entrotec, ISM and Ensign.

Still deciding? Read our Why Us page.