Home cinema - bring the big screen to your home
Personalise and create your own system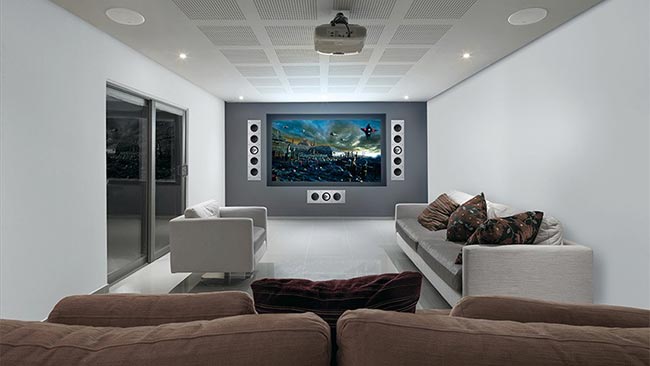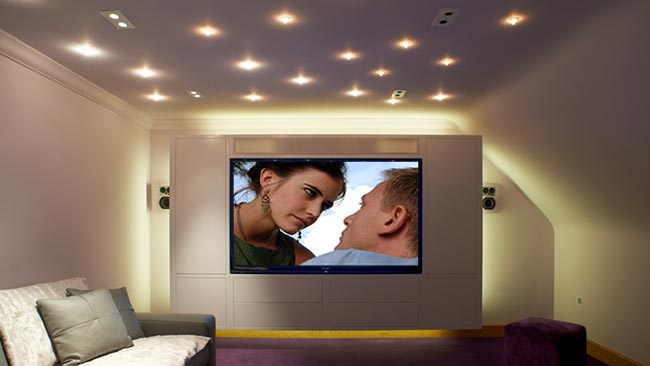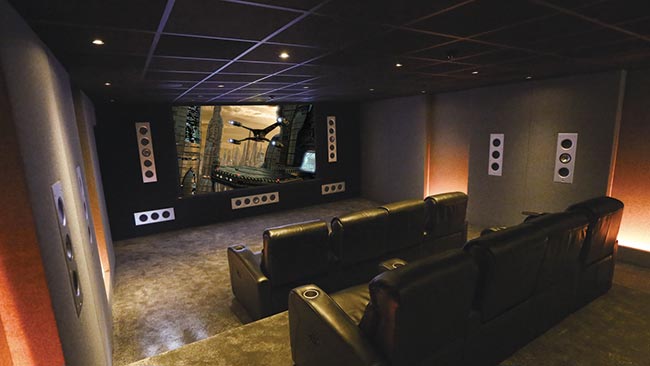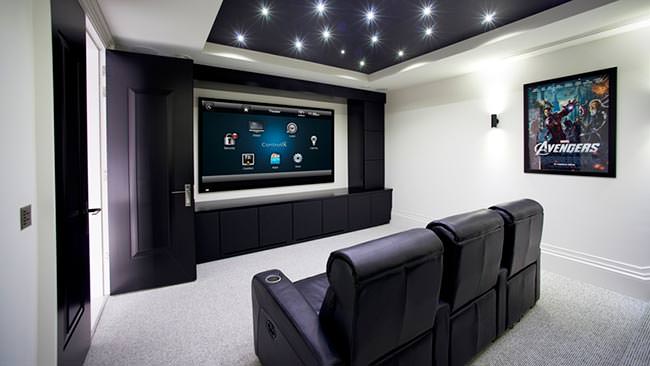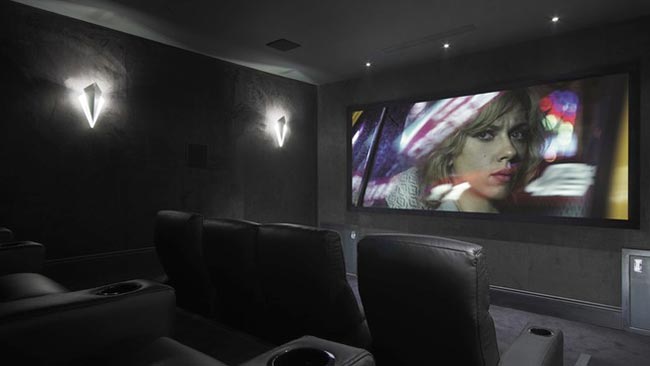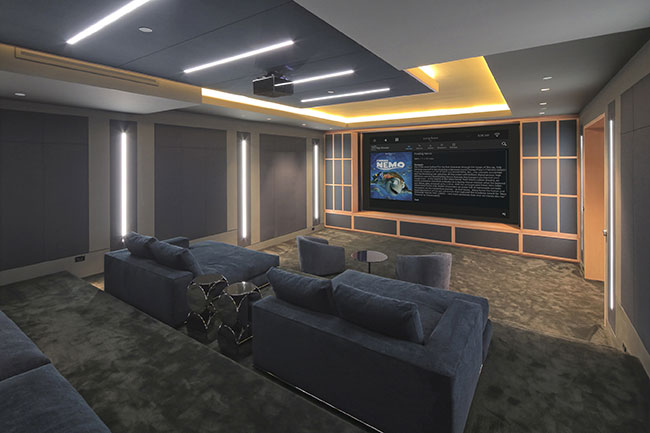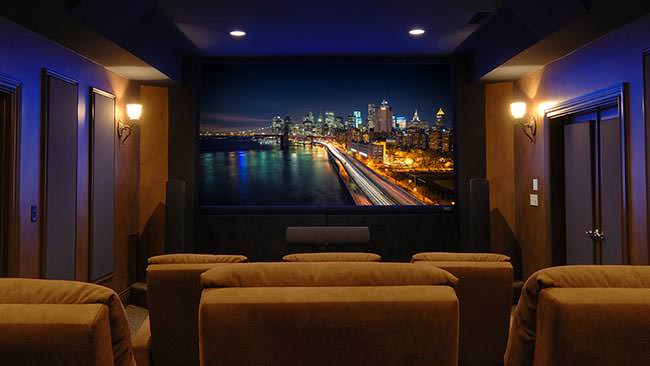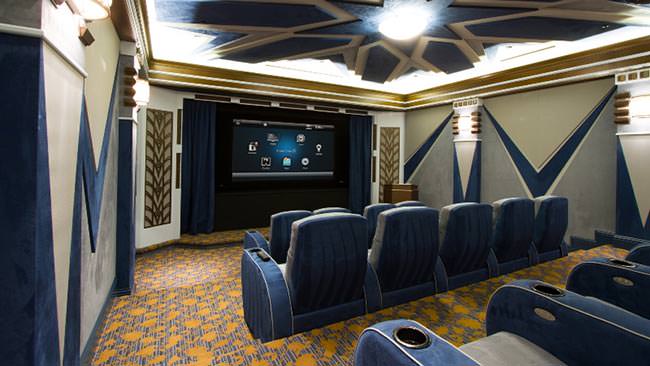 Relax in your home cinema with premium quality components offering crystal clear picture and vibrant surround sound, including full 4K projection and Dolby Atmos sound. With a variety of projector, screen and speaker options to complement the décor, your cinema experience will be memorable and complete.
It'll take your breath away – and your guests' too!
Home cinema – Wow! Be inspired
Talk to us about choosing and custom installing the latest high-end home cinema products in bespoke home cinema rooms designed to enhance how you experience your home entertainment. See, hear and discuss the ins and outs of different automated systems, including rendering for your room designs as below.
Make an appointment today
Come and see us for demonstration of the latest home cinema packages, or a closer look at the fine details. Call 020 8768 2800 to transport the excitement of the big screen experience to your own home.
Home cinema typically includes these premium quality components:
Video and Audio Input Devices
One or more video/audio sources. High-quality movie media formats e.g. Blu-ray, DVD, or video game console systems. HTPC (Home Theater PC) with a media centre system to act as the main library for video and music content controlled by a handheld controller.
Audio Processing Devices
Input devices are processed by either an AV receiver or a Preamplifier and Sound Processor for complex surround sound. The user selects the input at this point before it is forwarded to the output.
Audio Output
5.1 or 7.1 surround sound systems are now the norm, but it is possible to have more speakers with additional subwoofers. Whether wall mounted, flush mounted into ceilings or motorised, on-screen dialogue and vocals become transparently clear, subtly nuanced and as perfectly located as the speakers themselves.
Your speakers seamlessly fit the room's interior design. Bezel and grills can be painted to match the interior décor, with cabinet colours and even bespoke covers chosen as well.
Video Output
Large-screen HDTV displays, LED TV, Plasma TV or a front video projector and projector screen.
Atmosphere
Seating and lighting control improve the cinema feel. Luxury high-end home cinemas will have acoustic insulation to prevent noise escaping the room, and wall treatment to balance the sound within.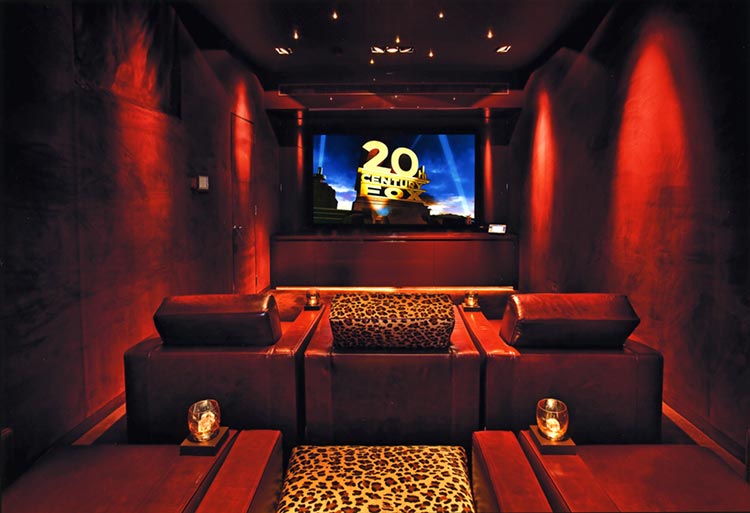 Still deciding? Read our Why Us page.